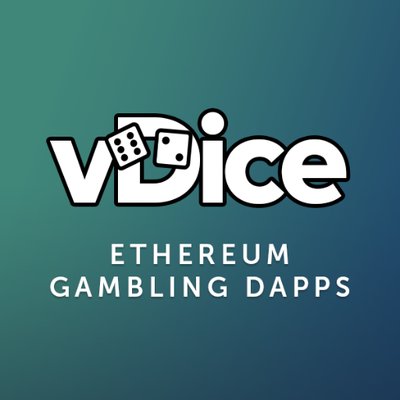 vDice is styled after SatoshiDICE, the famous Blockchain-based betting game. This gambling platform is Ethereum-based and to play, you must send Ether to the smart contract, and you will be rewarded based on different random numbers. The Oracle is Numbers.org, and this service has been in existence since June 2016. It also claims to have handled over 6,000 bets. The service sold an Ethereum Meta vDice token known as vSlice tokens, and this entitles all holders up to 50% of the house profits. This was discontinued after the ICO ended in December 2016.
This budding cryptocurrency betting site is like a bitcoin dice game. The only difference between vDice and SatoshiDICE is that the former is for Ether holders exclusively. This feature makes it unique among the long list of crypto gambling sites as it uses Smart Contracts and works on Ethereum network.
vDice.io is a favourite among Blockchain nerds despite being the new kid on the block. It is because the service is a fully decentralised gambling website, the first of its kind. Due to the Ethereum technology, it doesn't need servers. It also guarantees fair gameplay since no one can know the result before time.
Read Full Article