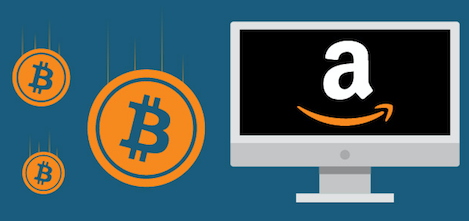 Yes, it is true, Amazon does not offer payments with Bitcoin, but we know a secret that we would like to share with you. The secret is how to use your Bitcoin on Amazon. How a cutting-edge, forward-looking company like Amazon does not offer Bitcoin as a payment method is beyond us. Luckily we have not only one but two great solutions that we want to share with you. Sure it's not as good as doing it directly, but hey it's better than nothing.
Buying on Amazon with Bitcoin - First Method
The first method we have found of buying on Amazon with Bitcoin is both easy and fast. Come along as we break this method down so even the laziest and slowest soul can learn. This method can be broken down into two simple steps. The first step is to go to a site called E-gifter. Here you can find all kinds of different gift cards available online. And yes you guessed it, here you can buy an Amazon gift card using your bitcoin. Go to e-gifter and use the handy search field to search for Amazon. After that, the process is even more straightforward.
Read Full Article