HSE 360° Summit , 07-08 Feb, 2019 – Frankfurt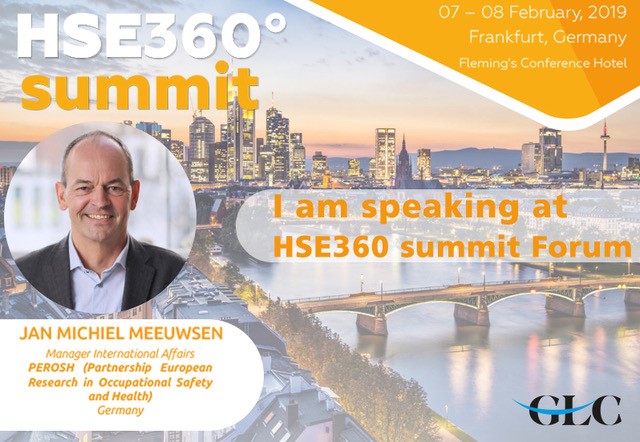 Join the biggest health and safety event, HSE 360° Summit on the 7th and 8th of February, 2019 in the most vibrant city of Frankfurt, Germany!
Hear from over 30 industry experts across a wide range of topics including safety culture & leadership, technology, behavioural safety, regulatory updates, risk management, how to engage employees and have your say in our debate sessions. You will also have the opportunity to meet and network with over 200 likeminded industry professionals whilst exploring the many stands in our exhibition area.
There's an incredible amount of sharing, learning and leveraging that can happen at the HSE 360° Summit, and we will be discussing answers to emerging questions that Health & Safety departments face today.
Some of the reasons why our HSE 360° Summit is different:
> Meet 200+ industry professionals under one roof
> Biggest health and safety event in Frankfurt
> One ticket, 2 days, 3 tracks and exhibition area
> Content-driven presentations
> Real life case studies and innovation showcase
> Interactive workshops
> VIP dinner and Cocktail Reception