How to Get Rid of Cryptocurrencies That Failed or Are Dead?
In the last years, we have witnessed a boom in the cryptocurrency market. Making a crypto coin isn't the hardest thing in the world, that's why we became quickly inflated with thousands of different cryptos that no people used. However, some enthusiasts had seen potential in a few of those and decided to invest, ending up with coins that eventually became utterly useless.
We can all agree that dead coins sitting in our wallets are indeed a problem – but how can we make any use of them?
There is indeed a solution.
In this article, we would like to make you familiar with a promising, sophisticated and smooth service CoinJanitor.
What is the "mission" of the CoinJanitor service?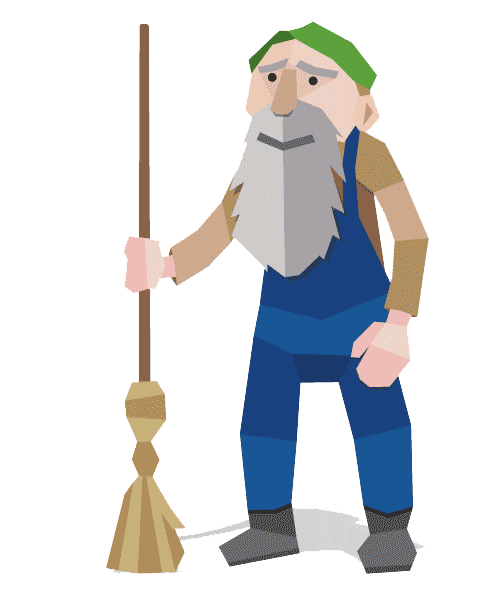 The previous piece touched an important topic. Because of the number of dead cryptos in the cryptocurrency market, the entire economy of digital money is damaged. How is that? People may often take this as an excuse to criticise cryptocurrencies in general. If so many went dead, then there has to be something wrong with the entire system. It could be most likely said by the people who simply don't understand the topic well. However, we still should be concerned with such opinions, and in some way address them. The community is also undoubtedly widely criticised for the scams that happened, although a few people participated that, the trust for the community as a whole is damaged, too.
The CoinJanitor wants to get rid of the dead cryptocurrencies and make use of them. They provide an estimate calculations stating that there are about 4,500 cryptocurrencies, and only 1,400 are exchanged. It leaves us with a lot of value in the market that is trapped and can be lost forever. It can be freed, though, to help some new communities and cryptocurrency markets raise.
All in all, the mission of CoinJanitor ICO is to make a profit out of dead coins and clean them.
How do I profit with my dead coins?
There is an entire, 24-pages long white paper describing the CoinJanitor ICO in details.
In short, the CoinJanitor will try to decommission dead or failed cryptos and connect all the communities of these. It makes sense because now such groups are completely torn apart and separated. If they would all connect into one community, it could make the CoinJanitor tokens valuable and able to clean more and more dead cryptos. You, as a user, would have access to the CoinJanitor tokens, that you could exchange for money.
How does the deadcoins clearing work?
First of all, the service needs to know what to clear. The CoinJanitor is considering which cryptos are indeed failed or dead. Mostly, those are PoW coins that are more than 2 years old. They also need not be traded on exchanges at all and have a market cap which is less than $50,000 USD.
The CoinJanitor will try to reach out to the creators of the dead coins. They will offer a buy-out using their CoinJanitor tokens. Creators should also turn over the access to GitHub and other code repositories, as well as the marketing assets.
At the end of the buy-out process, the CoinJanitor will burn the coins it acquired.
After the coins are burnt, the service will try to decommission or disable the blockchain.
In the end, the team will try its best to make code repositories and turn them into "blockchain library" that would serve for research and educational purposes.
Who and how profits from CoinJanitor?
Firstly, the users who were holders of failed coins have their benefits. They are offered to get the value back from the coins that are dead and cannot be exchanged. The CoinJanitor claims the benefit also comes from joining the hugely growing community.
Secondly, the market will benefit. The project of CoinJanitor makes the markets less diluted. What's more, the service can become an intermediary that would free the lost value in the coins. Therefore, it would make the entire market simply worth more.
What do you think of CoinJanitor?
The CoinJanitor seems like an excellent idea for all investors that ended up with unexchangeable coins. Of course, you need to be sure that the coins you hold are indeed dead. That shouldn't be a problem, though. Regarding security, it's hard to talk about risk with CoinJanitor, since you are going to give up dead coins anyway. It doesn't mean we should be reckless, of course!
Is CoinJanitor safe, then?
We think it is, because of how well detailed the project is. We have mentioned a 24 pages long white paper you can find on coinjanitor.io. You can read it and then think if it's worth going into or not. We hope we make you a bit familiar with this undoubtedly promising service, and if you wish to learn more, see their site!