Gimmer – a Bitcoin Trading Bot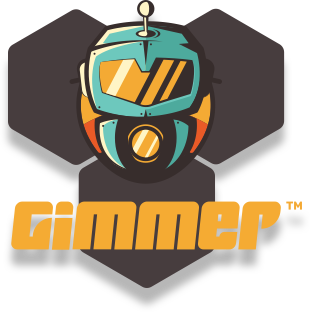 Our bitcoin casino website isn't only about gambling. Our readers are also undoubtedly crypto enthusiasts, and we are happy to share some news.
The trading AI or simply bots that use algorithms to make profits on crypto exchanges aren't something that new – people do use them with various results.
Some do agree, however, that there are too many trading bots…
…and sometimes their quality is not the best.
Is it accurate?
You can take a look at Gimmer.
Gimmer is not an AI for trading that would revolutionise the world. However, the design of the project and its plans for the future are indeed promising.
Look:
Using a bot to trade, especially if you do not have significant experience on exchanges, may significantly boost your profits.
A few words of introduction to Gimmer
The main feature of Gimmer robot for trading is the following:
It offers straightforward to use bots for cryptocurrency exchanges, and it does not require you to have programming skills.
What's more, it isn't necessary for you to have the in-depth knowledge in cryptos themselves.
What does it mean?
Gimmer bot may be a good choice for novice investors and traders, but at the same time, it isn't less worthy for already advanced and experienced players.
Hey, we need to know if it's not the famous 'scamma game'
ICOs have bad fame as of now. However, we think Gimmer may be legitimate.
Here's the deal:
Each reputable crypto project should have a detailed white paper.
Transparency is also key to a safe service. You should know with what you are dealing.
When it comes to Gimmer, it's all in order. The whitepaper is detailed as it consists of about 30 pages. People have positive experiences with the brand. What's more, the roadmap we will talk about later is being realistic and has a significant chance to be completed.
But where there are tokens, there is also the risk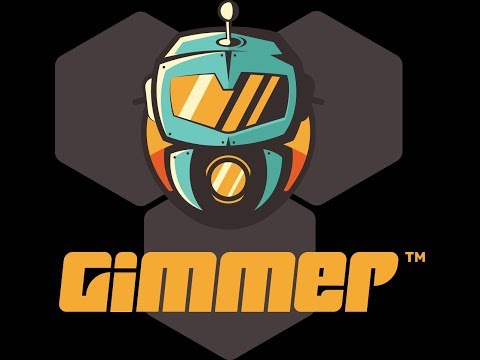 Gimmer releases its own token, and you need to be the owner of it to use the bots. Therefore, there is a risk associated with investing in the project.
Then, do the following:
Think twice and analyse the real chances of Gimmer becoming successful.
We can't do that for you; we are not crypto-advisers, we merely inform you about new exciting projects. If you are an investor, we believe you already make careful decisions to get the most worth out of your hard-earned money.
No bot for free, then?
There is indeed a basic trade bot available entirely for free for any user, and you don't have to buy any Gimmer tokens (GMR).
It's worth noting, though, that there is only one bot crypto available for free, and you can't customise it. It also has a max. trading limit.
The advantages of Gimmer
What is unique about the bot? And maybe what is not unique, but is also welcome?
First of all, we need to mention again the thing we've started with. Gimmer is accessible to newcomers, especially with the free version. You can extend the plan by buying tokens, and advanced users can customise their AI. They may also utilise broader access to the Gimmer services.
The artificial trader works 24/7, so you simply save your time.
The project values community, so you can learn with other traders and be better at what you are doing.
Setting up the entire thing is fast and straightforward. You don't spend days on the project. In the meantime, you can do something you like!
The project claims to use the latest technologies to make the experience as safe as possible.
It's a bot with interesting key features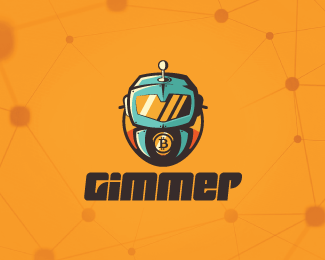 The Gimmer goes with the spirit of the times, so it includes an automated crypto-trading app for your phone. The world goes mobile, it seems. Crypto trading using bots doesn't require a big screen, and such an app can become handy faster than you may think.
You select which pair of cryptos the bot should trade. The AI itself will decide which pair to trade at a given moment.
The Gimmer also utilises Bot Store. What is that? Some traders can create their strategies using bots. You can rent them in the Bot Store we have mentioned. Seems like a perfect thing for someone who would like to see how good investors do their job.
Finally, you can customise your strategies and share them with others for money, if you wish.
The Roadmap – how the creators see Gimmer future?
People behind Gimmer currently aim to add more and more features to the existing system. It includes more and more crypto bots, for example. Among them those who would automatically make lending transactions and offer loans with the best returns.
In the plans, there are also bots that would analyse a few exchanges at a time, therefore choosing the one with the best profits currently.
The future of Gimmer may be bright as new features are indeed impressive, and we've mentioned just a few. Among others, there is a Code Editor, Risk Assessment, or even AI that would create and test strategies based on your risk profile.
To see more about Gimmer, you can check out their website.